SignPost Install
It's all about making you look good to your clients and helping you generate sign calls.
Realty Sign Post Installations that make you shine and save you time. Deal with an organization built for and run by Realtors. Stop being ignored and say goodbye to the lack of real service options out there
Services Offered
Realty Post Types

- Wood or Metal Estate Style

Realty Post Color Options

- White, Black, Gray, Gold and Custom Color Options
Use our Flyer Box and our standard Sign Riders or we will install your custom ones

Lockboxes*

- We can install your Sentri or your Combo lockboxes for you

Directionals*

- Yep, we got you covered installing your directionals too

Additional Signage

- We will install additional yard signage as well, Open House Every Day signs, Text and QR Code signs, whatever you need.
Install pictures emailed shortly after installations are completed
Email and SMS Text messaging confirmations of completed services
Easily track installs and request removals through your account page

*Additional Fees Apply. Uses Realtor® supplied stock.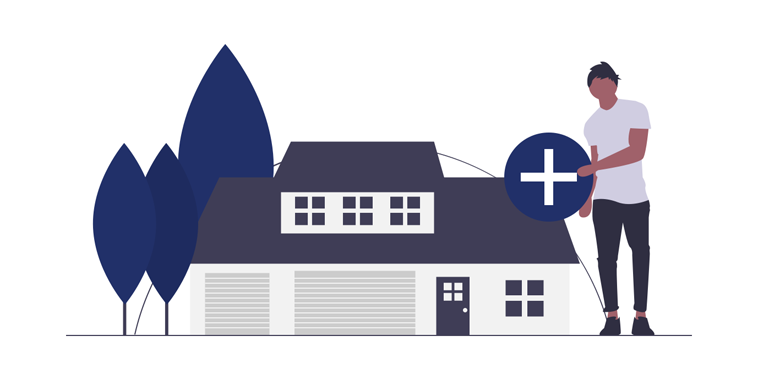 We conduct ourselves professionally and politly and are obsessive about good installs. We also believe that we are an extension of you when at the home. Let us make you look good and help generate more sign call leads.
We want to make you look good and help you generate more sign call leads.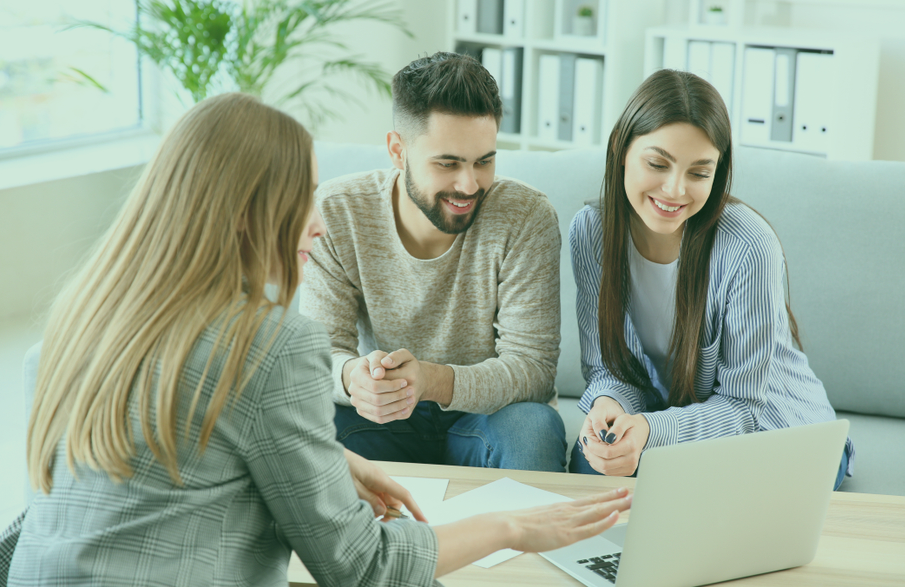 Who are we
Real Estate Sign Post Install (www.SignpostInstall.com) is putting the cool into an overlooked andun derappreiated need of the real estate community.
We cringe when we drive by a poorly located realestate sign. We starting having fits of hysteria when we see a pael broken off...
Read more
Services Areas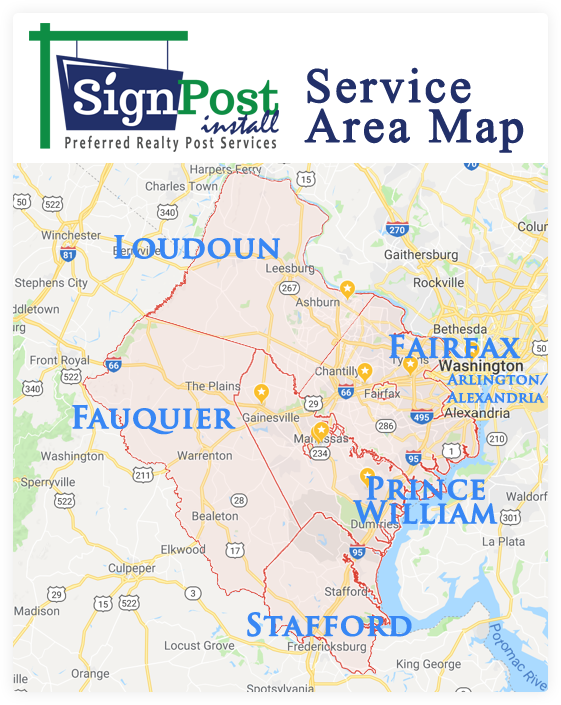 We currently serve the following areas but are growing our reach quickly. if you have needs outside but close to this area use our contact form to request a special request install.
Verginia(Northern)

Alexandria Realty Post Installs
Arlington Realty Post Installs
Fairfax Country Realty Post Installs
Fauquier Country Realty Post Installs
Loudoun Country Realty Post Installs
Prince William Country Realty Post Installs
Stafford Country Realty Post Installs
*(Excuse the repetitive use of Realty Post Installs above but it's awesome help for our search engine placement)
We do not service Maryland or Washington DC